Use Promo Code: SAVE100 and save $100 on a new subscription. Offer ends soon.
 In the maritime industry decisions matter…
IHS Fairplay Website provides the depth of knowledge and expertise
to help you navigate an ever changing market.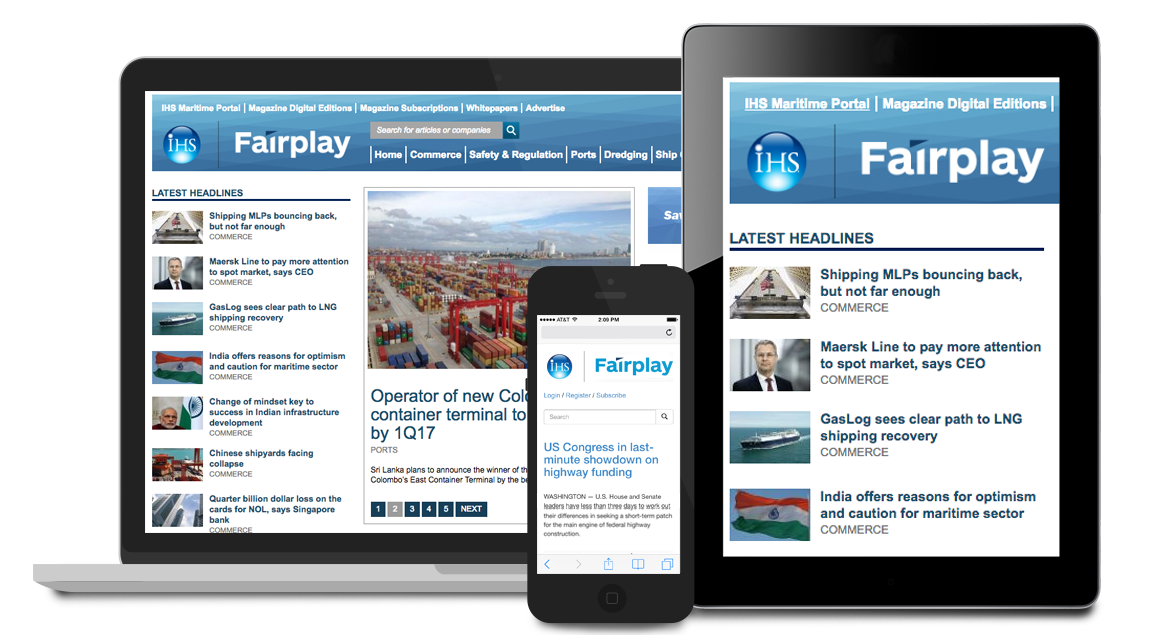 Timely expert analysis on safety and regulations, safety, ship technology, shipbuilding, ship operations and more
Unlimited access to real-time industry news for one year
IHS Fairplay Daily Newswire
Optimized for mobile, tablet and desktop
Fleet Vision 2025 Report - providing accurate, medium-term forecasting of the size and capacity of the world's merchant shipping fleet!
 PLEASE NOTE: If you are a current subscriber to Fairplay Magazine, you have full access to Fairplay.IHS.com. If you have questions regarding your login, please contact us at Fairplay.IHS.com/help.